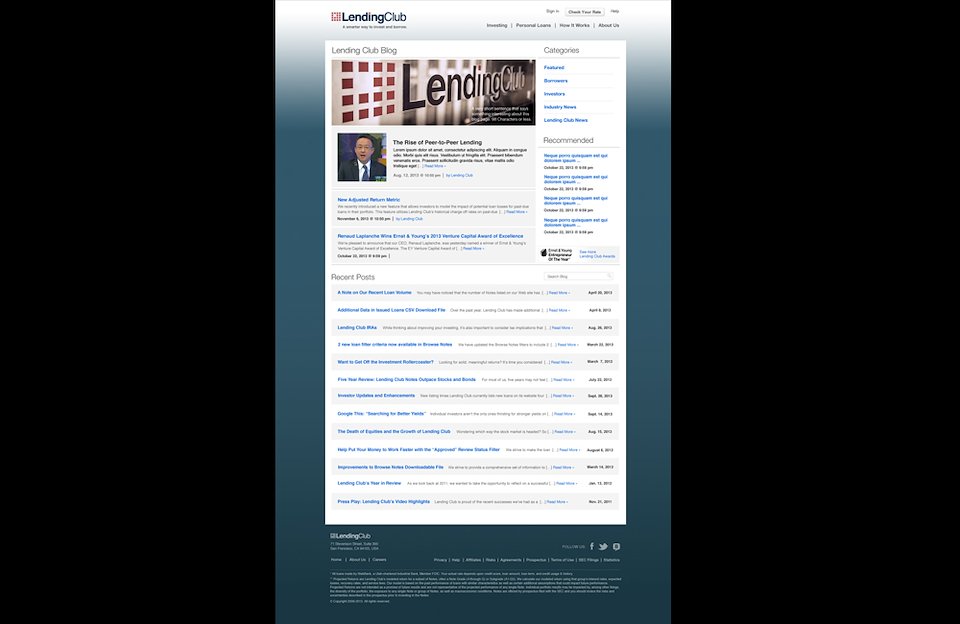 Final deliverable comps of the main blog page that introduces styles from other news related pages within the site. Also features a category and recommended posts section and a placeholder for hero images above. Shown below are archived posts from previous blog entries. http://blog.lendingclub.com/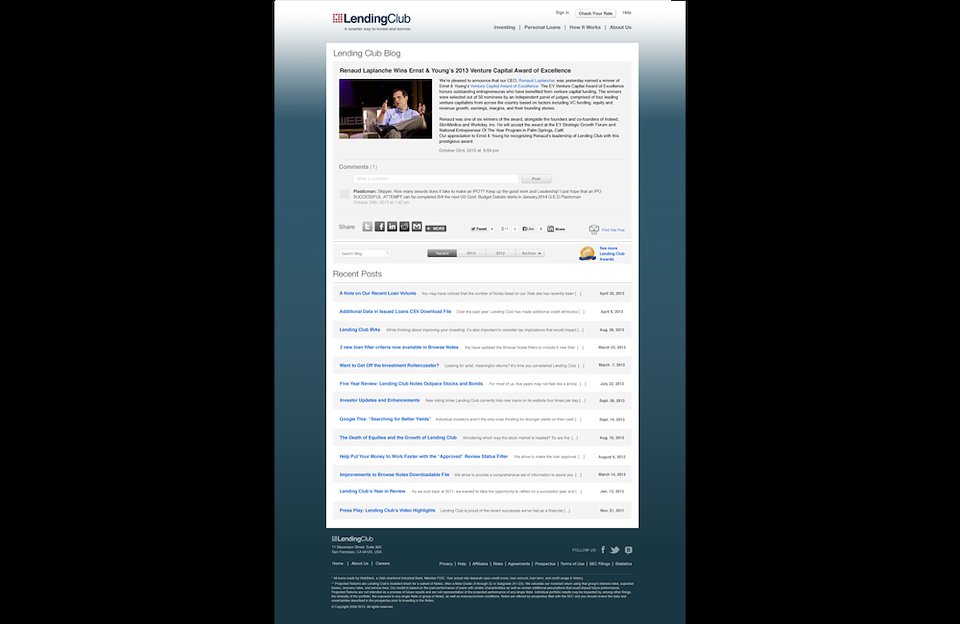 Blog post page with comments, navigation buttons for archived posts, and comments.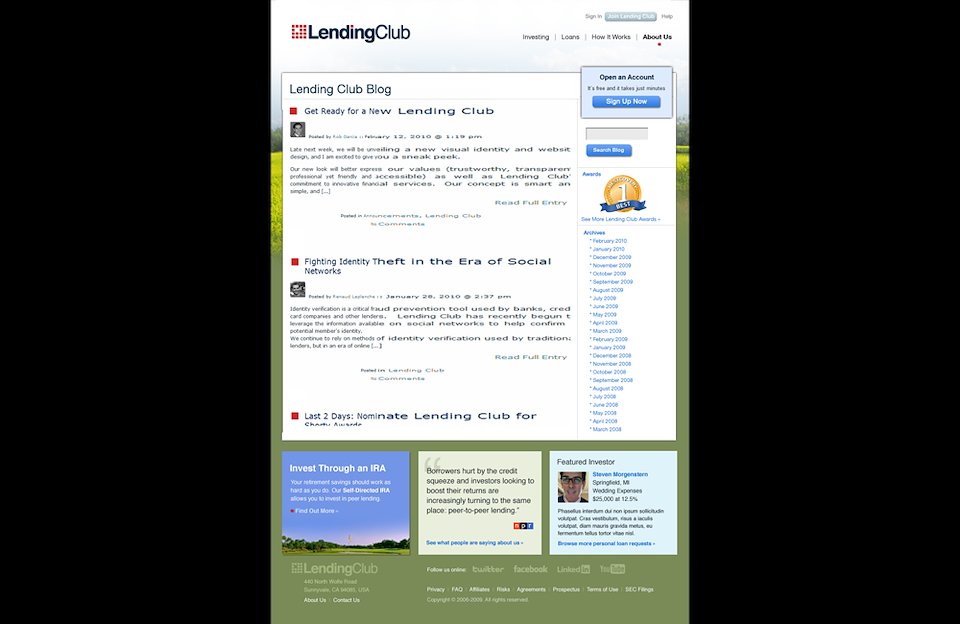 Original concept prior redesign initiative.